Hiroshima's representative local food.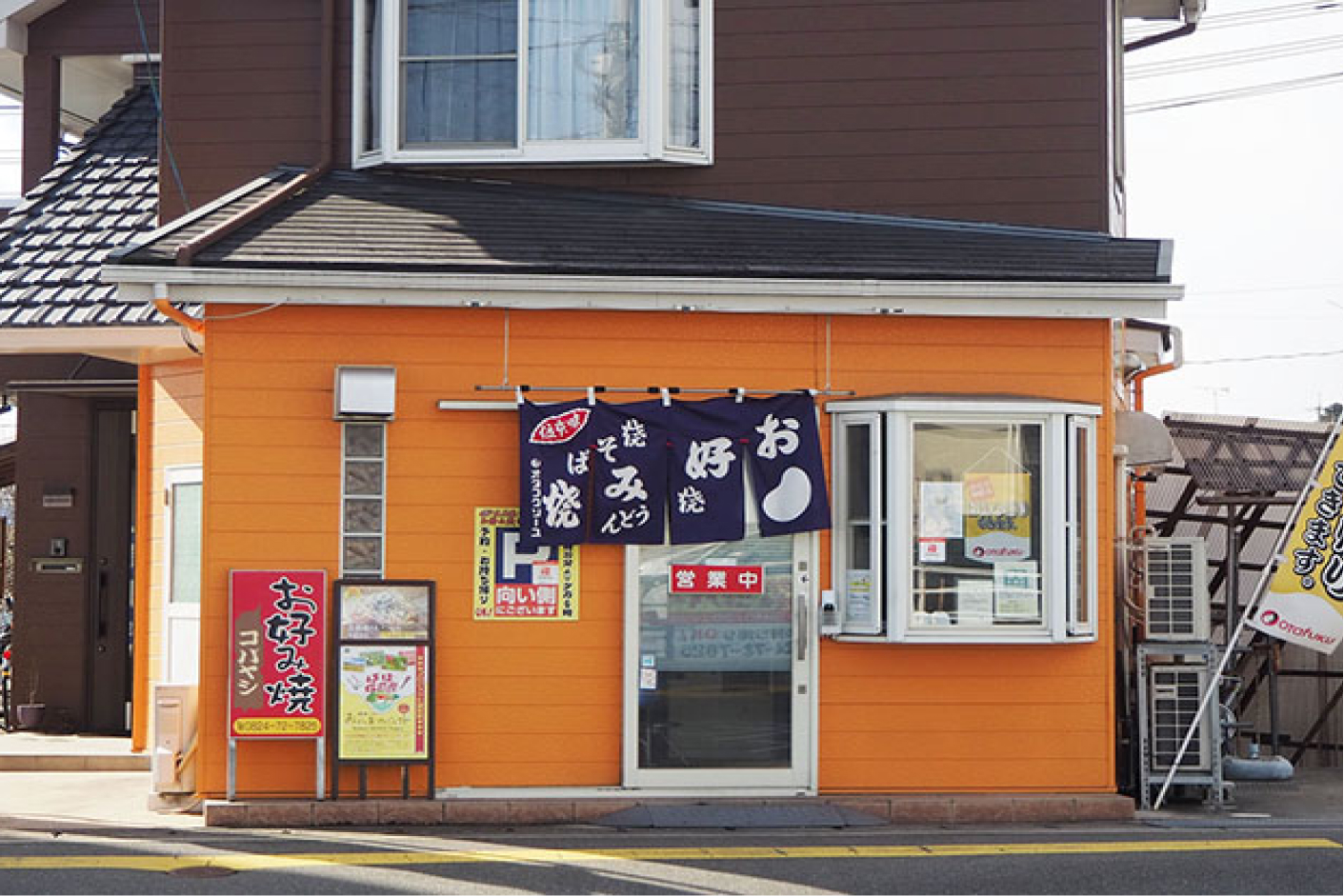 "Hiroshima-style okonomiyaki" is a typical local food in Hiroshima.
The food is like a Japanese-style pancake (pizza) and is made by mixing various ingredients into a batter of eggs, flour, and water.
Hiroshima-style is made by layering all the ingredients to form a mille-feuille and is usually topped with noodles.
The main difference between "Shobara-yaki" and "Hiroshima-style okonomiyaki" is that rice is added instead of noodles, and ponzu sauce is used instead of okonomiyaki sauce.

The special feature of this restaurant is that the rice is pork kimchi fried rice.
The Shobara Yaki Special (880 yen) includes not only kimchi fried rice, but also cheese, squid tempura, and homemade rice cake, topped with plenty of green onions and special ponzu sauce. It can be topped with normal or spicy mayonnaise, or gochujang and sesame seeds for free.

At first glance, it looks voluminous, but when you try it, it is surprisingly light, and you can wolf it down. The spiciness of the kimchi fried rice is soft and mild.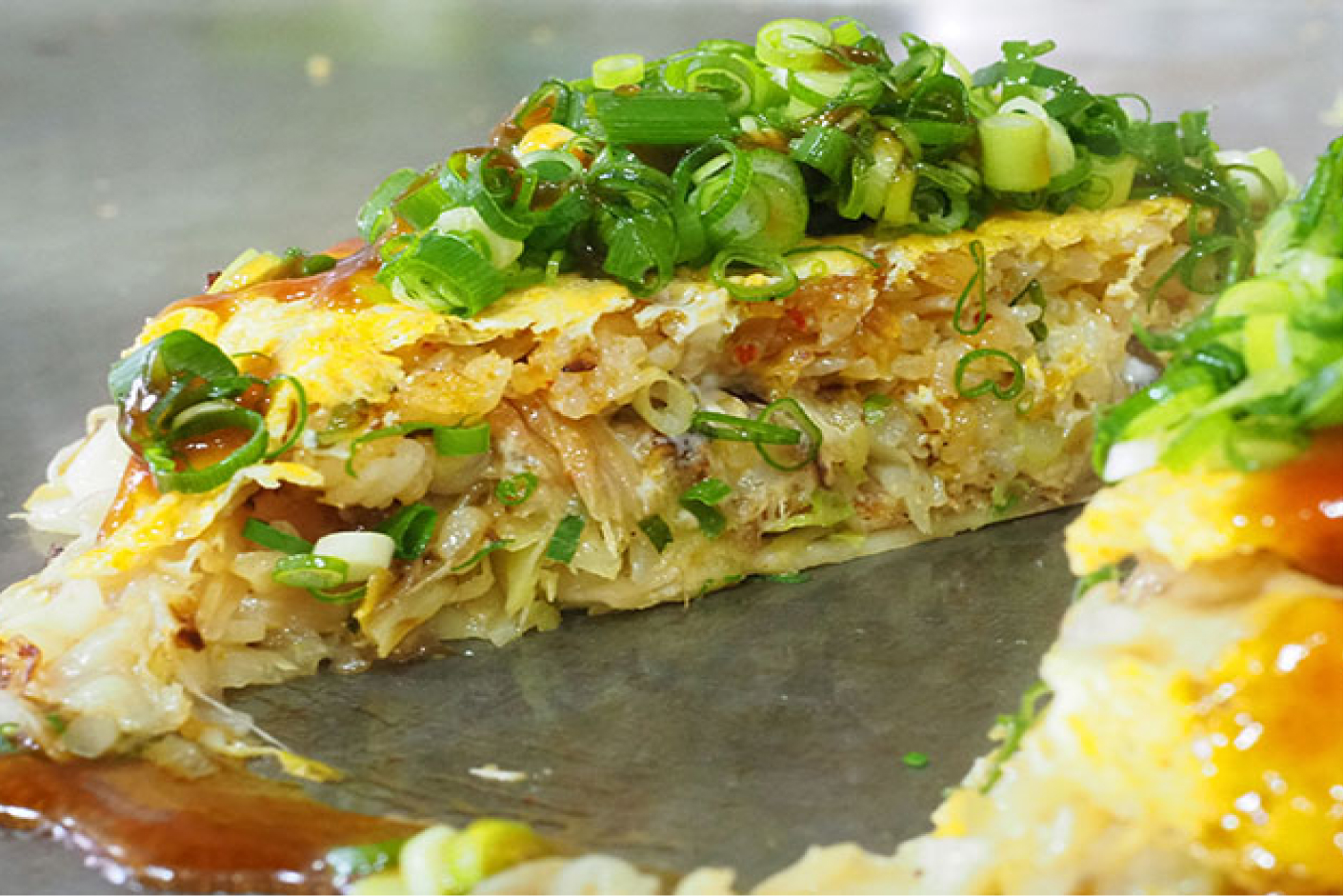 Use only the best ingredients.
Ms. Fujie Kobayashi, who has been running the restaurant since 1994, is dedicated to using Shobara products for most of her ingredients.
The pork is "Momiji Pork," and the cabbage, green onions, and rice come from contract farmers in Shobara.
The eggs are "Momiji eggs," and the glutinous rice used for homemade rice cakes is from Hiwa.

Not only do locals come to Shobara, but also guests from outside the prefecture come to enjoy the taste.
For those who come in groups, the shop suggests that they order both Hiroshima-style and Shobara-yaki and compare the tastes.
Ms. Kobayashi says, "The most rewarding thing is to make people happy and to make them smile."