Providing treats that delight the mind and body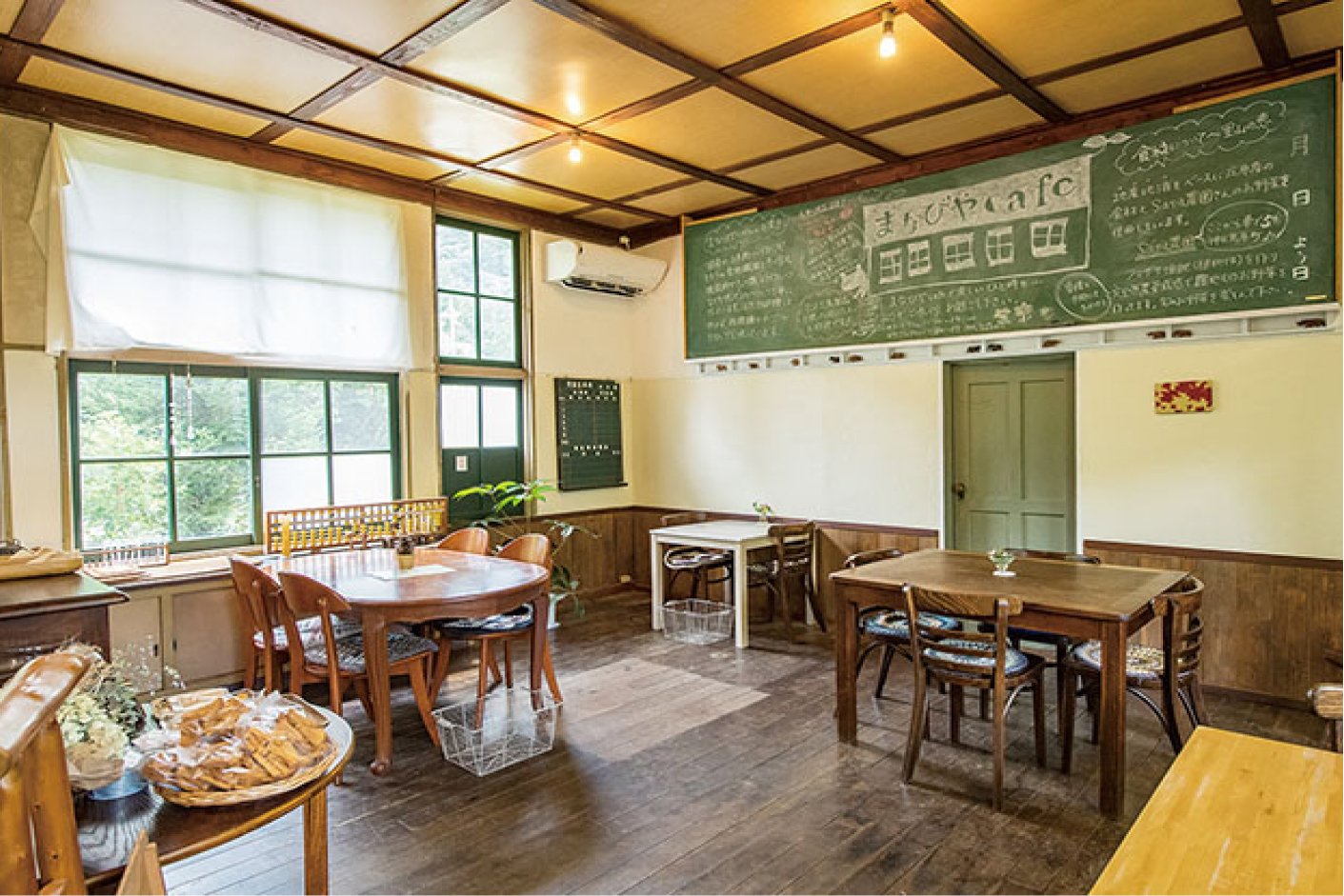 Manabiya Cafe, "a small school building in the forest," was renovated from an abandoned elementary school.
It serves lunch using mainly organic and agrochemical-free vegetables grown in Shobara and the neighborhood.
The soufflé pancakes are made with cage-free eggs from Soryou and are baked in the oven upon order and served hot.
They are served with compote and honey made from local ingredients. Chiffon cakes and egg- and dairy-free cookies are also popular.