Using fresh ingredients from the fields gathered that day.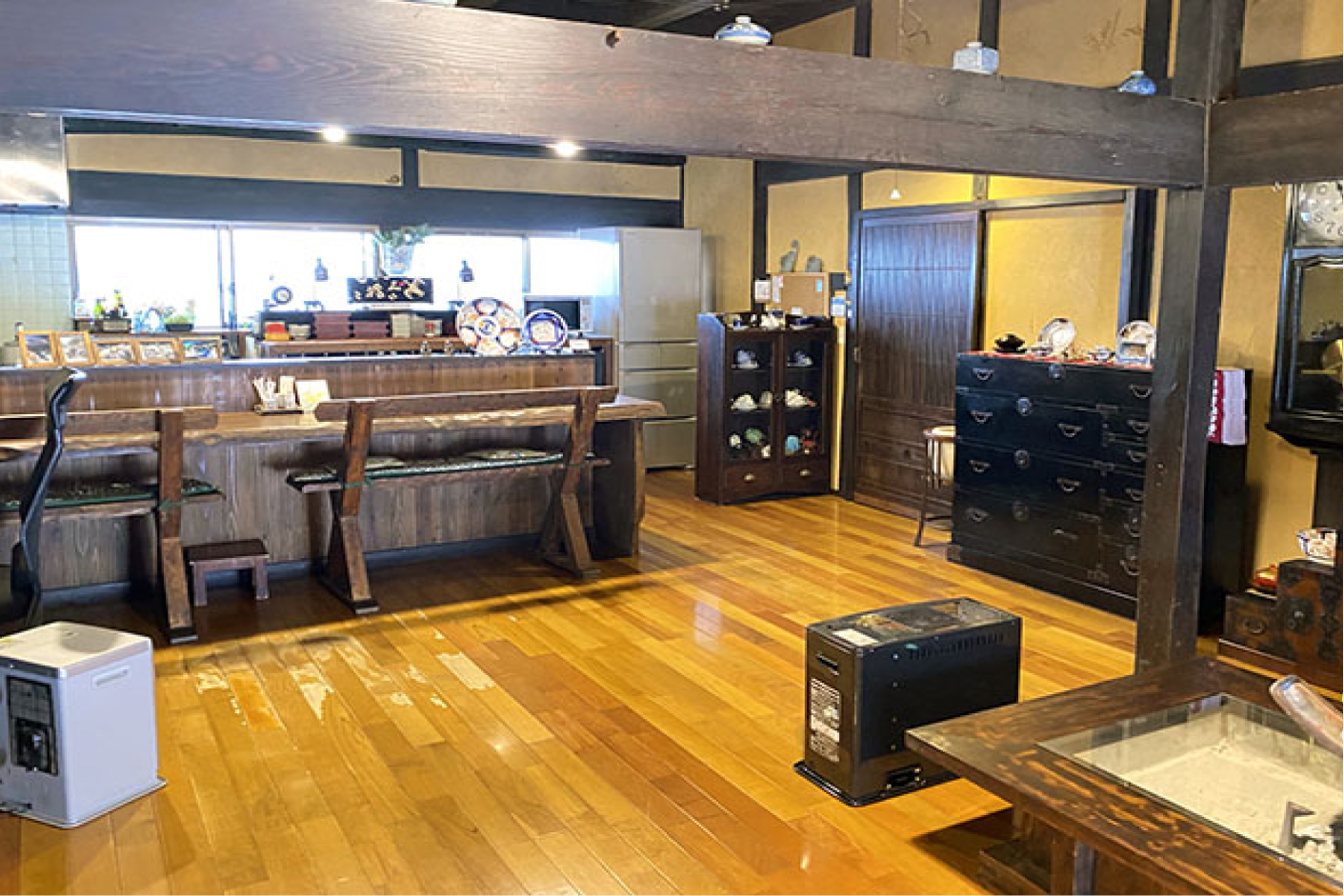 As you drive along the limpid stream of the Kumano River, you will find Yamasemi, a 130-year-old private dining house marked by a banner.
The old house has been renovated, and inside are tables made of old tools that have been furnished stylishly.
"As much as possible, I use ingredients from the fields that are available that day. I can serve food that is made from seasonal ingredients freshly harvested right in front of my eyes. This is the greatest luxury," says the owner.
The dishes are created with this in mind, making the vegetables sweet, the flavors inventive, and full of savor.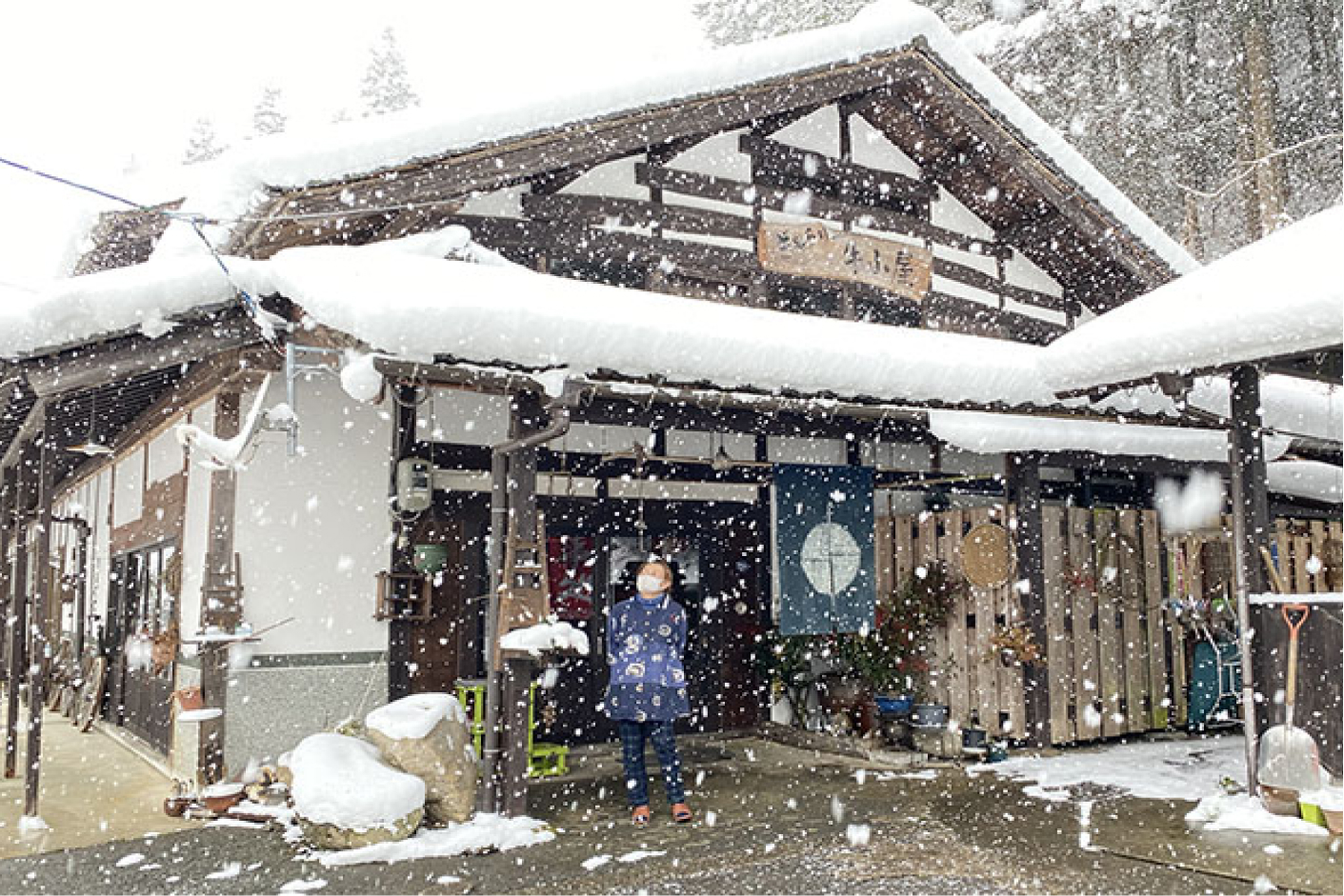 The richness that nature can teach us in a traditional house.
Originally, Mr. and Mrs. Tanaka lived in Osaka. They had been collecting antiques, so they started looking for an old house to store their collection, and by chance, they found one in Shobara.
"We wanted to relax. At first, it was very difficult with snow and insects. But even at that time, fireflies would fly at night. I was very surprised when I saw them for the first time. When you live in the city, you forget important things. The richness of nature and the richness of the heart. It reminds us of the richness of nature and the richness of our hearts," they say warmly.
People come from far and wide to see the old house that reminds them of such richness and the smiles of the couple.