Glamping in a 150-year-old traditional house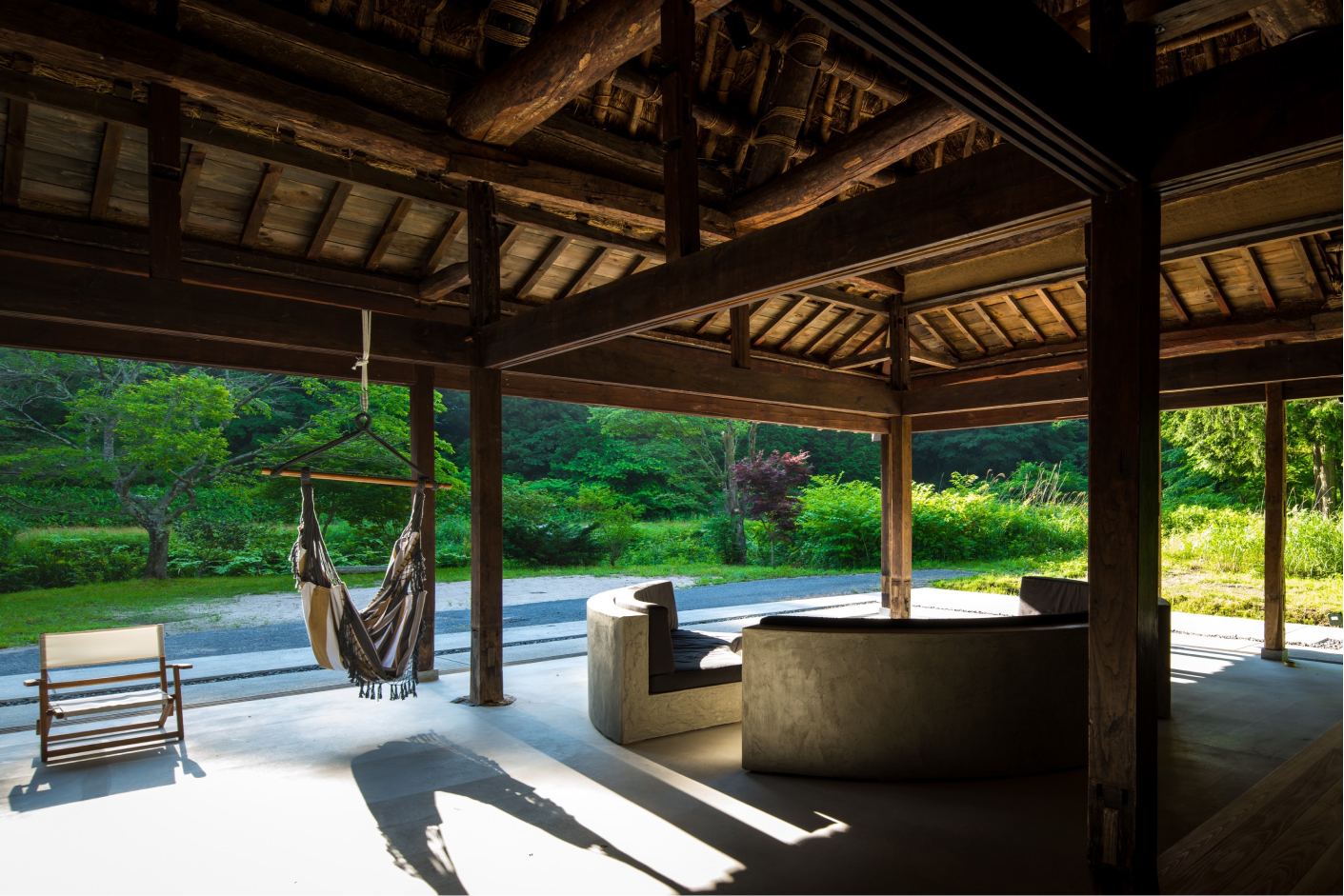 Takano Town is famous as a rice-producing area in Shobara City.
In the spacious and peaceful countryside, if you stroll down a path that might be easily overlooked, you'll find yourself in a single traditional thatch-roofed house surrounded by a quiet forest.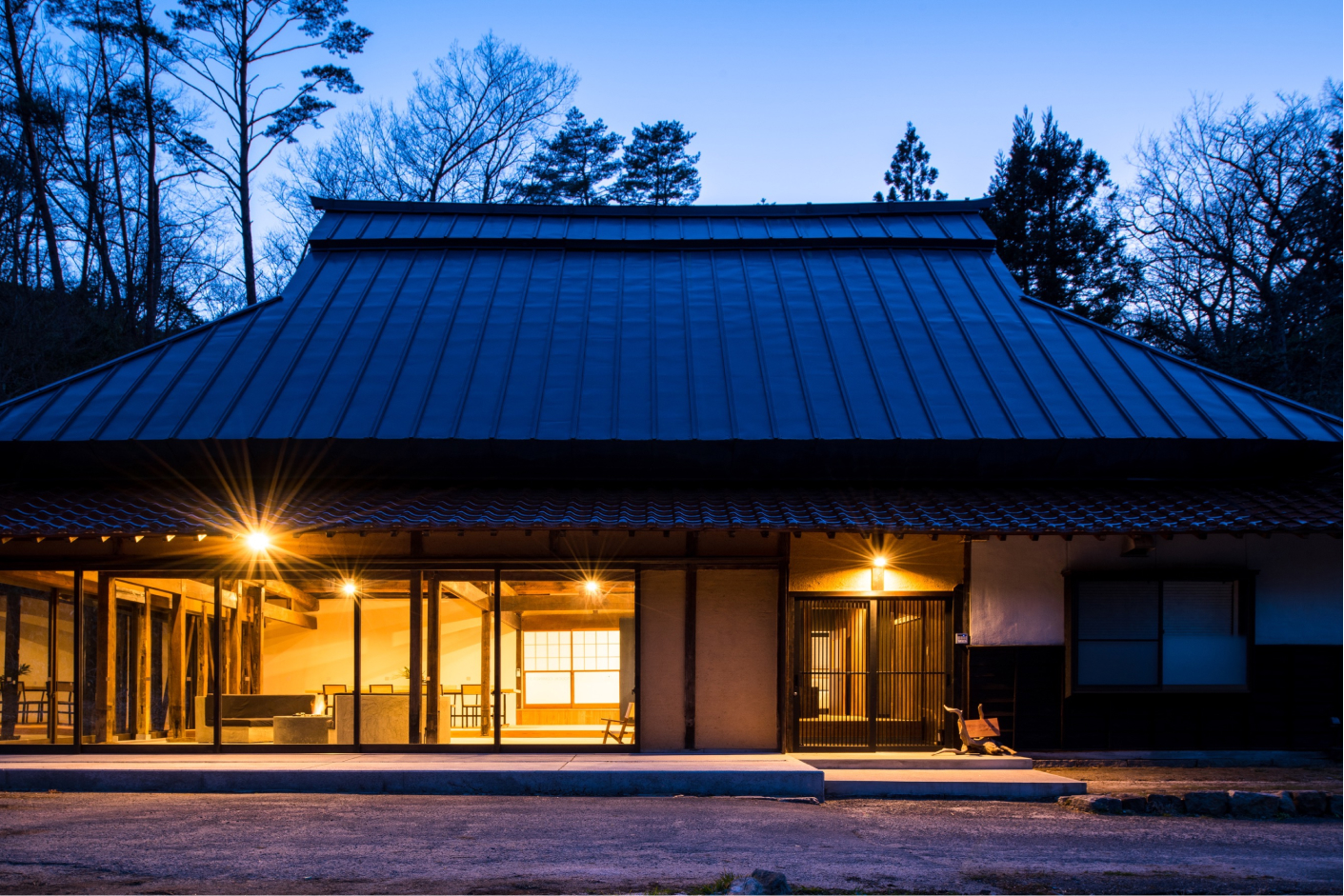 A fusion of tradition and modernity
At first glance, the 150-year-old exterior looks like a typical traditional Japanese house.
However, once you step inside the building, the place transforms into a state-of-the-art glamping space with the latest design.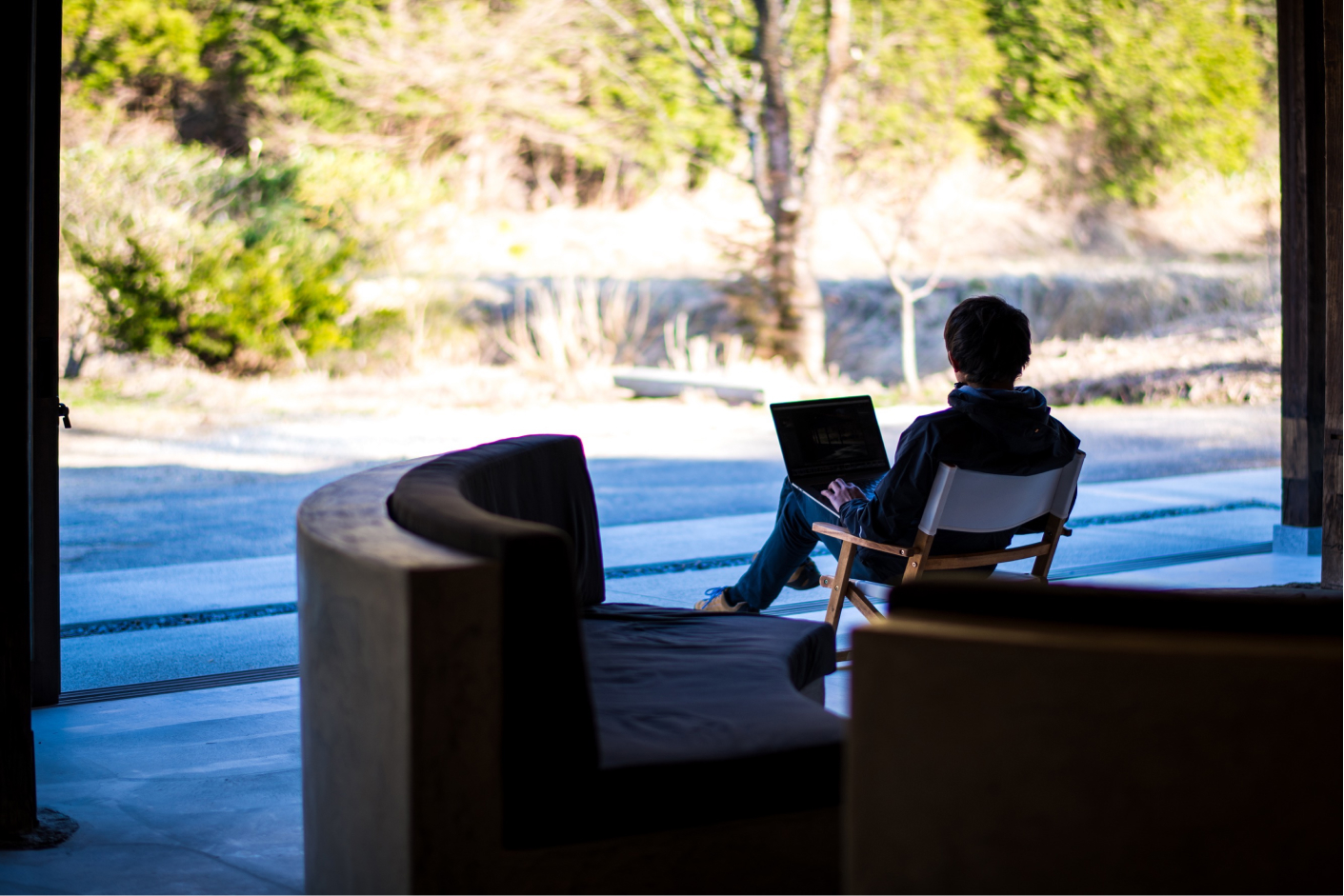 Connect with Nature
There is a living room entirely covered with glass that blends the room with the surrounding forest, the latest bioethanol fire pit, and a large projector.
A new accommodation facility with a playful spirit has been created, where you can fully enjoy the nature in front of you and the time you spend with your friends with comfortable and modern equipment.
For families, groups, or just the two of you. You can enjoy a healing and lively stay surrounded by the quiet nature away from the bustle of the city.