A private house with a spectacular view that stands quietly.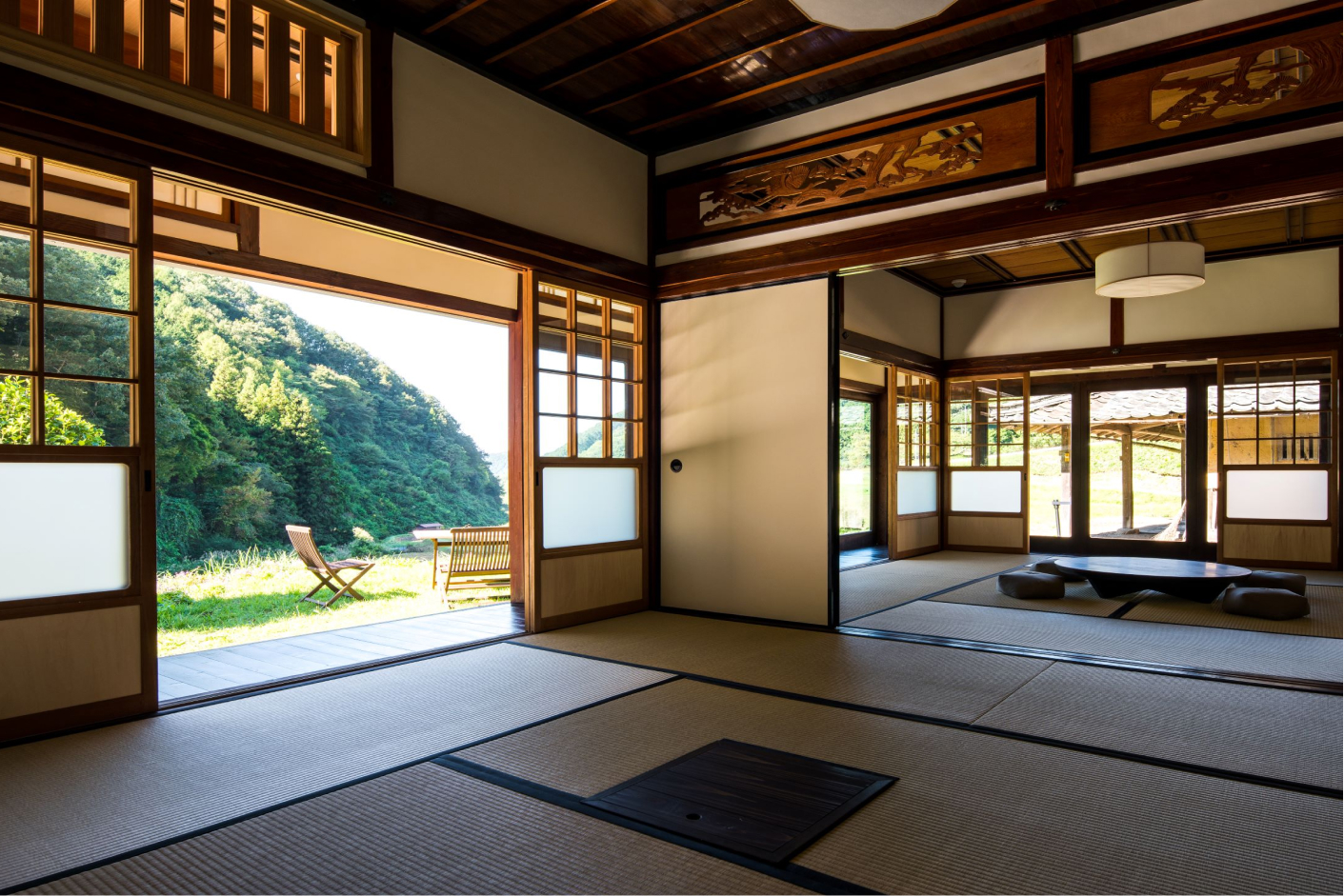 Kamitani-cho, Shobara City, where terraced rice paddies and houses stretch along a long, deep valley.
Legend says that an immortal hermit once lived in this valley, and at the far end of the valley, at the top of a terraced rice field, stands Furosen, as if it grew out of the ground.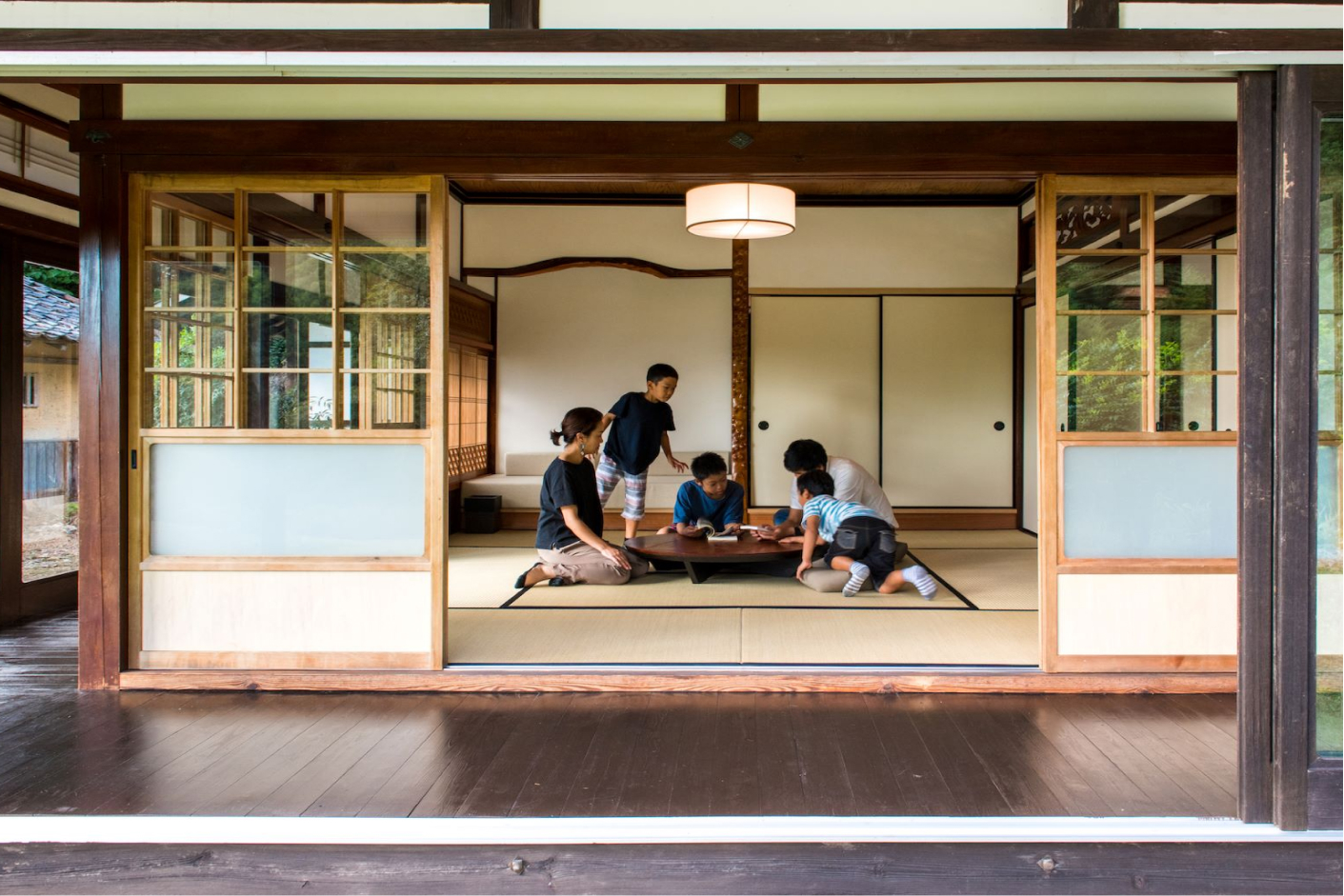 A panoramic view of Satoyama that looks like a painting
Away from the hustle and bustle, the only thing in the valley is the majestic greenery and the sound of singing birds.
From the early misty mornings, the dusk sinking into the deep blue, and the nights filled with moon and stars. The beauty of the valley in each season brings a deep sense of healing.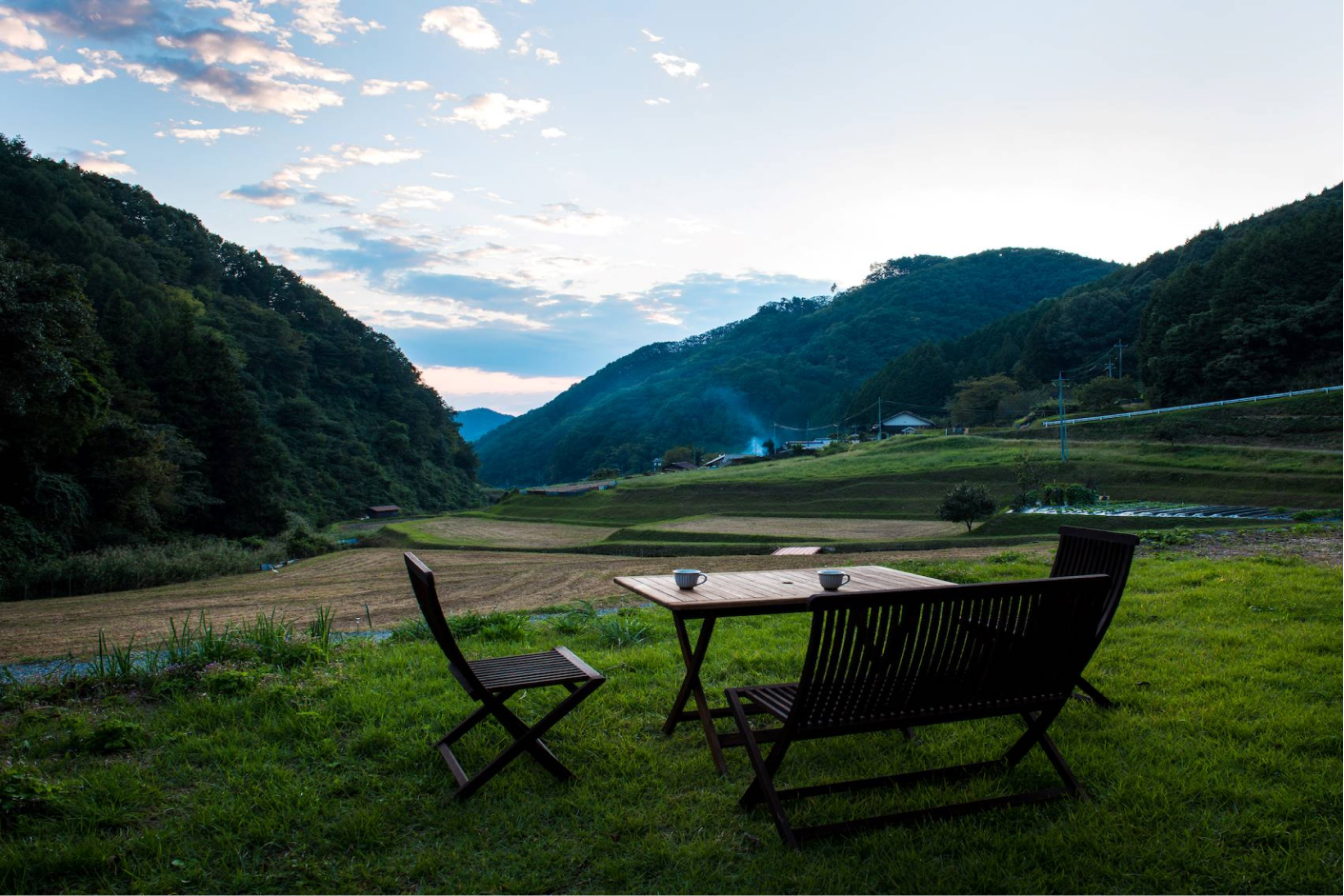 Enjoy a comfortable stay in Satoyama.
The spacious 200-square-meter building stands on a large plot of land and has a neat, white look.
You can forget about the passing of time sitting on a garden chair in the front yard, where you can also enjoy a BBQ, or laze around in the living room, where you can relax on a Yogibo sofa, or in the veranda, where you can enjoy the spectacular view.
In the evening, you can relax in the large indoor bath with freshly drawn water, or soak your body in the open-air Goemon Bath under a star-filled sky.
This is an inn where you can fully enjoy the beauty of the mountain village without worrying about anyone else.