A place where you can enjoy the starry skies from high ground surrounded by forest.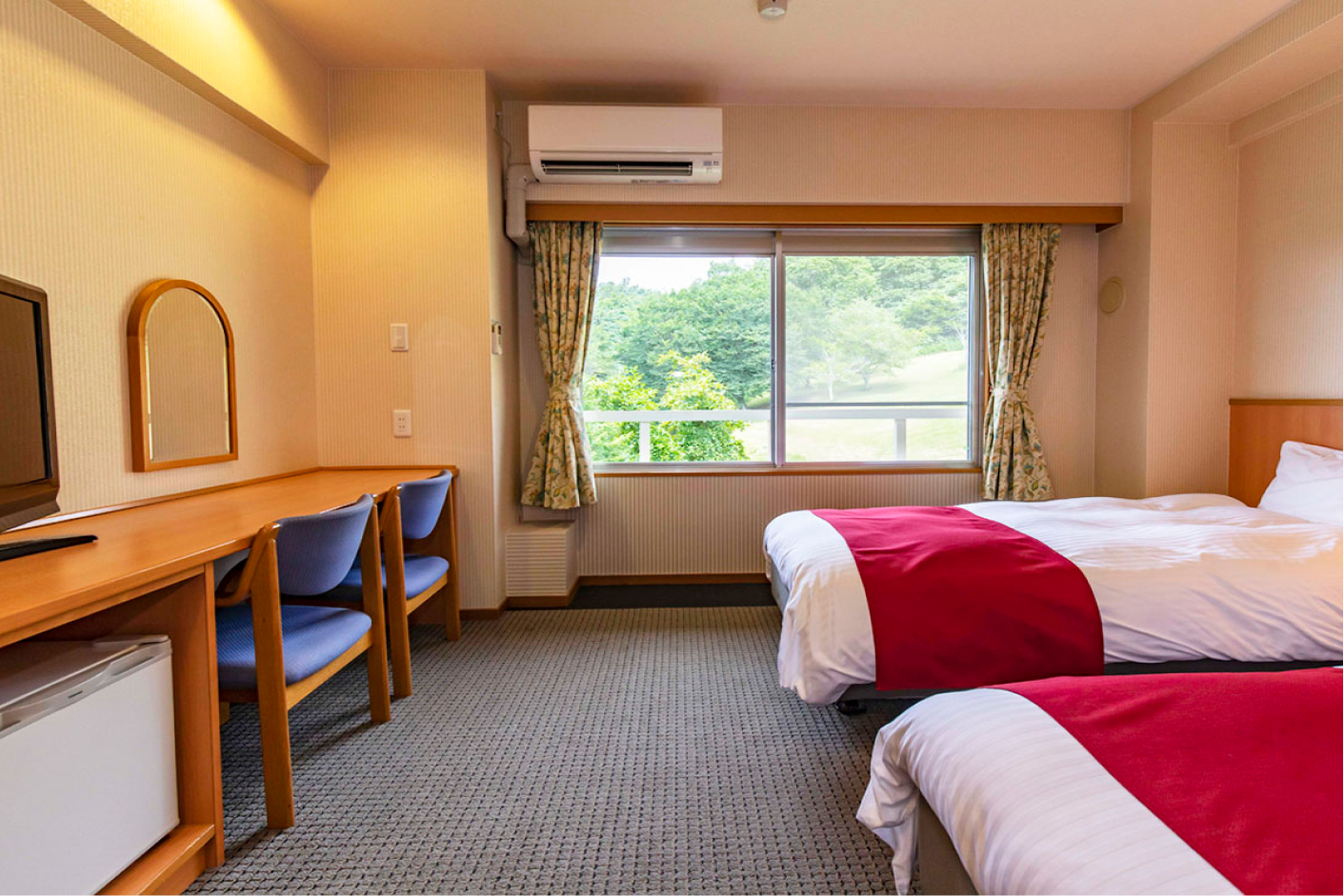 The National Park Resort Taishakukyo is located on a hill near Lake Shinryu and is surrounded by spacious parkland and lush forests.
In the early spring period, witch hazel blooms, pheasant's eye, cherry blossoms, and dogtooth violets add color to spring.
In early summer, fireflies dance in the air, and the area becomes a summer resort with a beautiful deep green scenery, while in autumn, the red and yellow leaves of the trees engulf Taishakukyo.
In winter, the mountains of the Chugoku Plateau and the starry sky that appears to be within reachable distance from the large public baths are an attraction.
For dinner, you can choose from a variety of dishes such as Hiroshima beef sirloin steak and colorful vegetable sushi, while for breakfast, you can choose from a variety of dishes such as fluffy pancakes baked in an iron oven and tofu made by the cooking staff in buffet style.
There are also cottages and a camping ground where you can enjoy accommodations to suit your various needs.