A 250 year old traditional house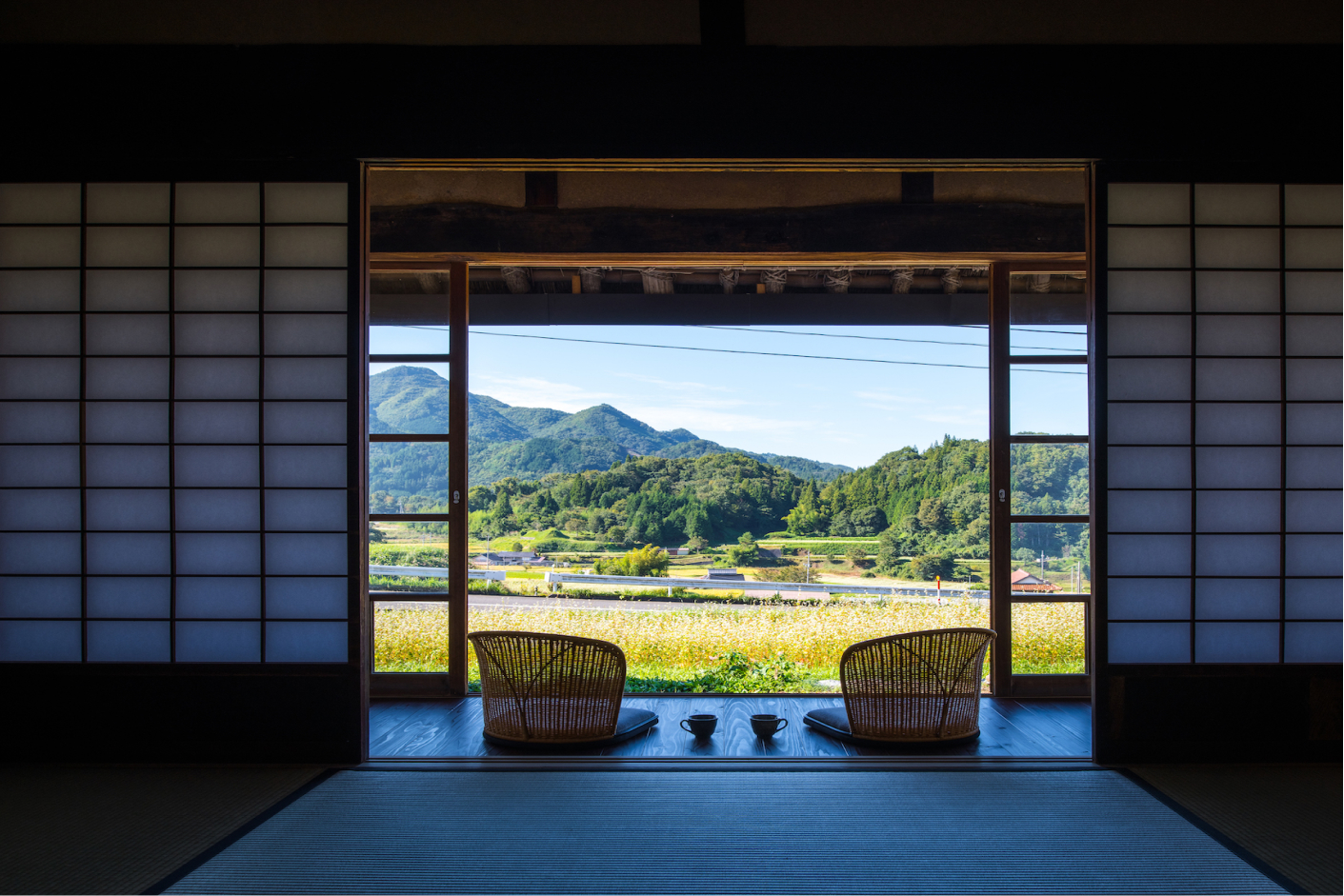 Shobara City in Hiroshima Prefecture has the largest number of traditional houses in Japan.
Among them, Hiwa-Cho is the most beautiful satoyama, featured in tourist posters.
Choja-ya is a breathtakingly beautiful building that has kept its name for 250 years in this area.
The vast 200 square meters of space has been transformed into a luxurious old traditional Japanese house hotel with the dignity of the era intact and the convenience and comfort for the present-day guests.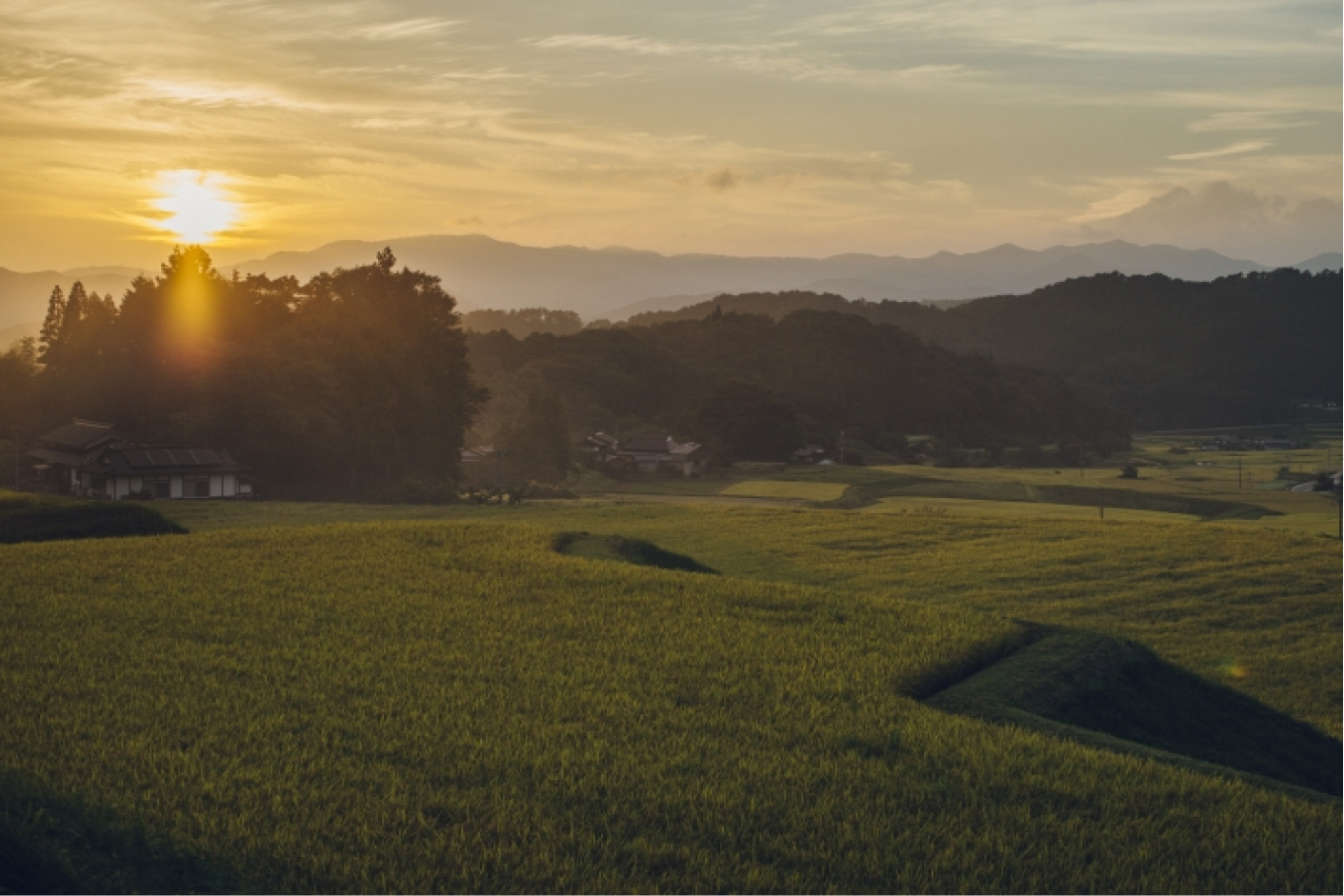 View of beautiful terraced rice fields
The name "Chojaya" indicates that this house was once the home of a wealthy farmer.
The site of Chojaya is one of the most majestic among Shobara and is an exceptionally beautiful Satoyama with old houses and rice paddies that have remained unchanged since the Edo period.
The tranquil scenery in front of the house softly heals the heart of the guests staying here.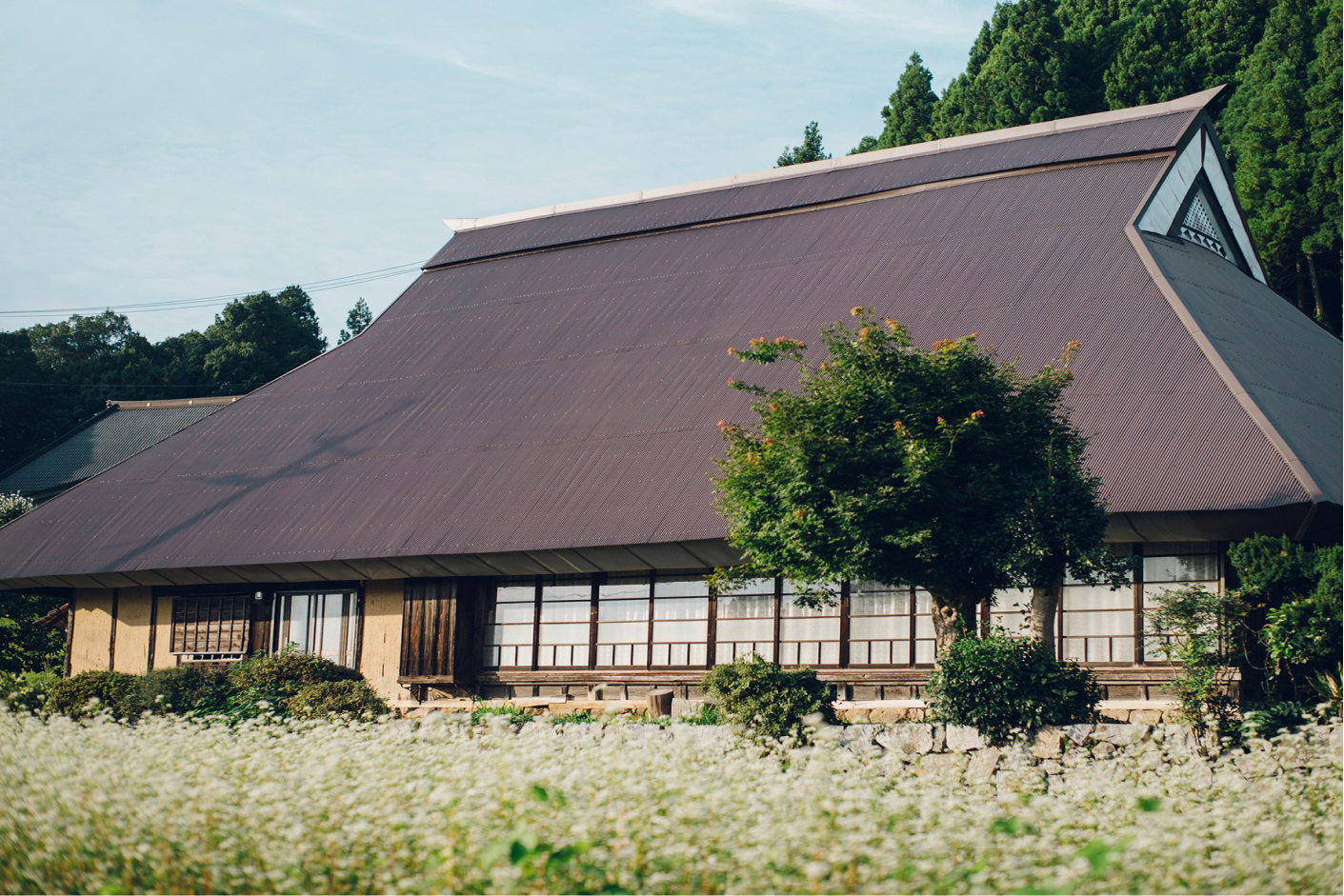 Enjoy a comfortable stay in Satoyama.
The "Daya" (cow shed), left in its original state, has become a gallery of old photographs telling the story of life in the region.
Experience the profound history and the beauty of the four seasons in the veranda overlooking the village, the sunken hearth edge, and the living room, where the deep years are engraved.
A large, well-designed bathroom, western-style bedrooms, and an island kitchen provide modern comfort.
A personal chef can be invited to prepare a course of freshly harvested ingredients on the spot.
We promise you a memorable stay where you can enjoy the healing power of Satoyama.