Enjoy the starry sky.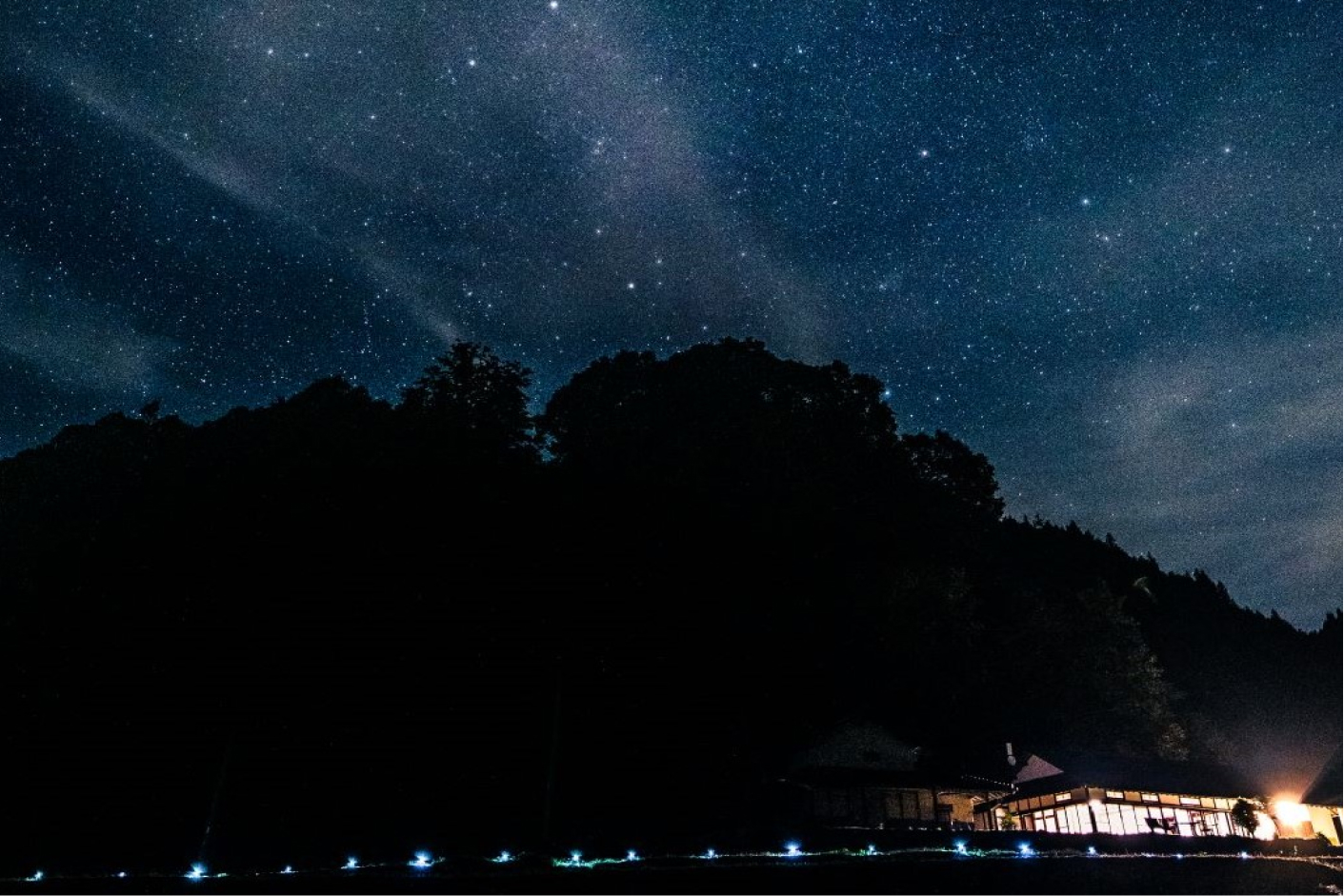 Satoyama is rich in nature and has many original landscapes. The stars are also one of the most important aspects of Satoyama.
Because there are few streetlights and stores that are open at night, you can enjoy the starry sky everywhere in the city. The starry sky will surely soothe your soul as you listen to the soothing sound of leaves and rice swaying in the mountains.
Locations where you can see the stars well
An Inn Where You Can Hear the Sound of Shooting Stars ~Hiroshima Kenmin no Mori
①Hiroshima Kenmin no Mori Park Center
An area with unobstructed views
②Former National Park Resort Azumayama Lodge
③Mt. Dogo Tsukimigaoka
Highland area by Shinryu Lake
④National Park Resort Kyukamura Taishakukyo
Around the traditional house stays area
⑤Choja-ya
⑥Furosen