A place where you can feel the magnificent nature.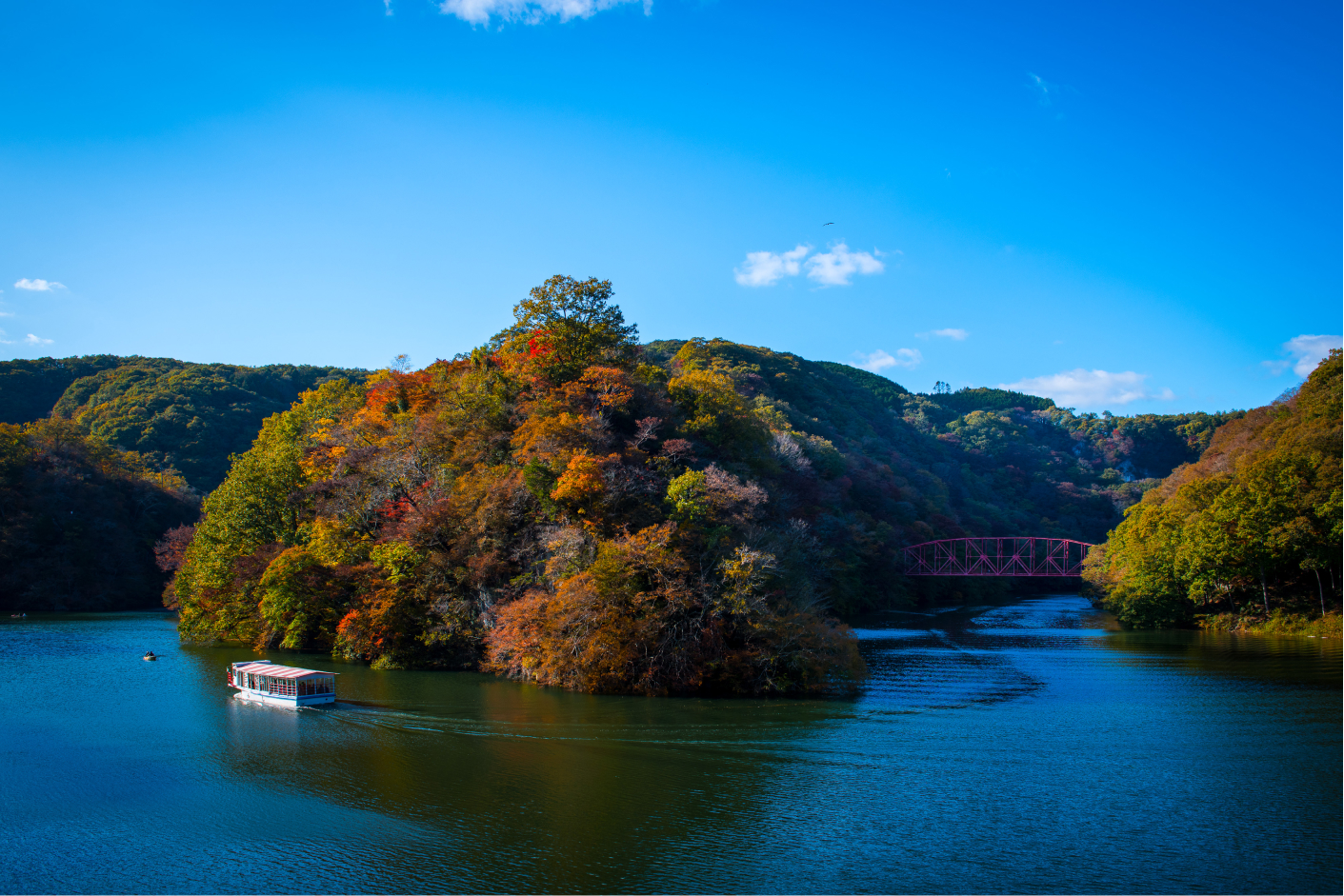 Taishakukyo, a national park straddling the town of Toujo in Shobara City and the town of Jinsekikogen in Jinseki County, Hiroshima Prefecture, is an 18-kilometer-long canyon located in the center of the Chugoku Mountains.
It is a major scenic spot of the Hiba-Dogo-Taishaku Quasi-National Park which is also designated as a national scenic beauty.

The karst plateau, formed by deep erosion of the limestone plateau spreads, and in addition to the limestone caves and the huge natural bridge, Onbashi, which was formed by the erosion of mountain, there is also Shinryu Lake, which presents a landscape in harmony with nature that is hard to believe is a man-made lake.

The limestone natural bridge, Onbashi, was formed by the erosion of mountain water over a long period through a huge rock formation, and according to an old legend, the bridge was built by a "god" or "demon." There are also many other recommended spots in Taishakyo where you can feel the grandeur of nature, such as the White Cloud Cave (Hakuundo) and the Breakwater Stream (Dangyokei), so please take a walk around.

With fresh greenery in the spring and autumn leaves in the fall, there are many places to see throughout the year.
There are also a variety of activities to enjoy in the great nature of the national park.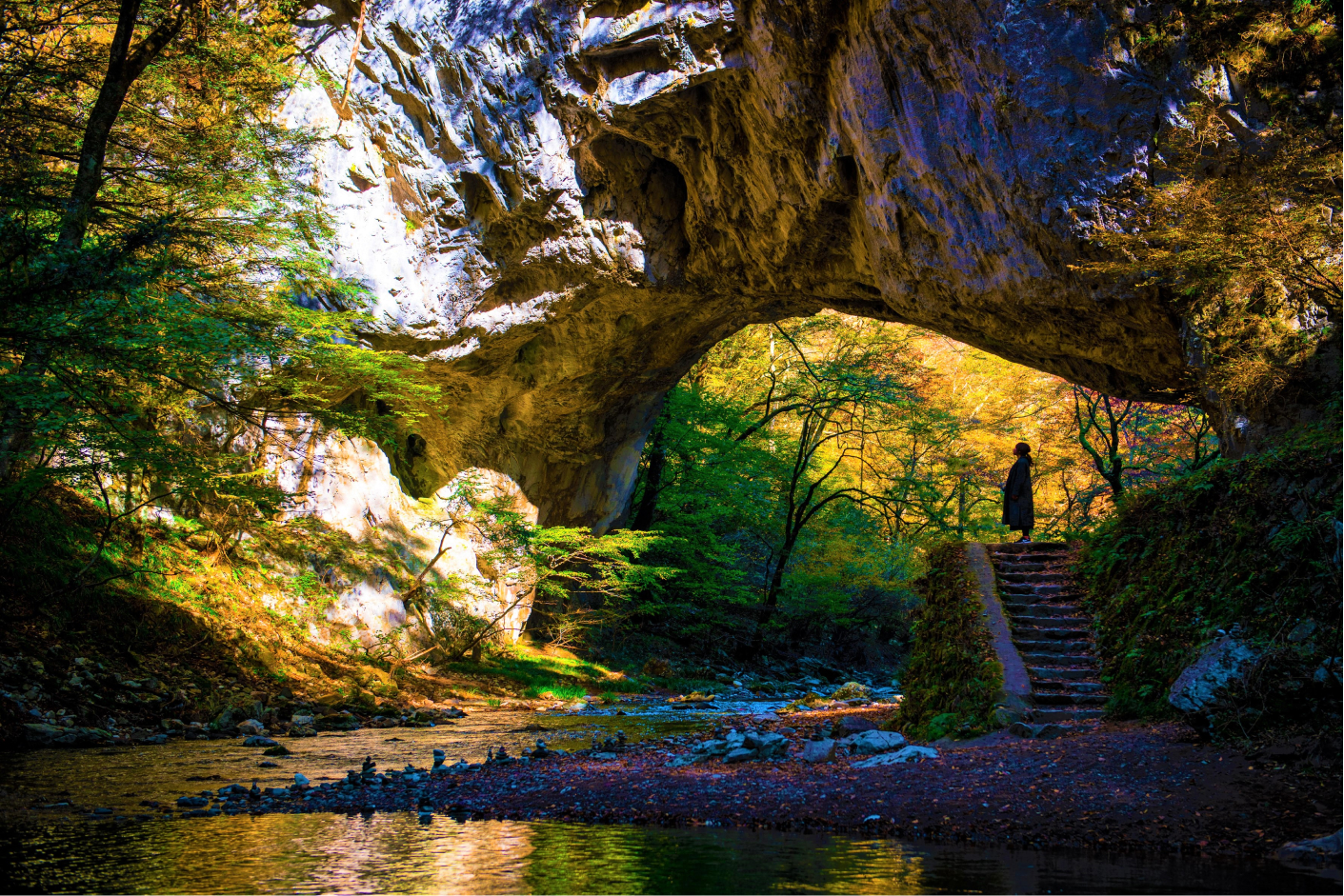 Highlights of Taishakukyo
①Onbashi Bridge
The limestone arch bridge "Onbashi" over the scenic "Taishaku River Valley (Taishaku Ravine)" is a representative natural bridge in Japan that creates a unique natural scenery, and is comparable to the Rock Bridge in Virginia, USA, which has a similar size, structure, and history.
As the Taishaku River, which used to flow in a curving pattern through the karst landscape, deeply eroded the valley due to the uplift of the land, part of the river that used to flow on the surface began to flow through underground limestone caves to form tunnels, which came to the surface again, and the riverbed and tunnels were eroded to form a large natural bridge.
In the "Geiran Tsushi" compiled in 1825, Onbashi was referred to as "Kou no Hashi" (divine bridge) and described as "a natural rock bridge straddling the mountains on both sides of the Teishaku River, located downstream of the Taishaku River."
The stone Buddha on the bridge and old maps show that the bridge has been used as a road connecting Mido and Uyama since ancient times.

②Teishakukyo Pleasure Boat
This is a 40-minute boat ride around Lake Shinryu, with its azure surface, fresh green mountains, and bright red bridge.
You can enjoy the view of the cliffs and strange rocks on both sides of the lake and soak up the negative ions from the green mountains on the boat.