A popular hiking spot at an altitude of 1,200 meters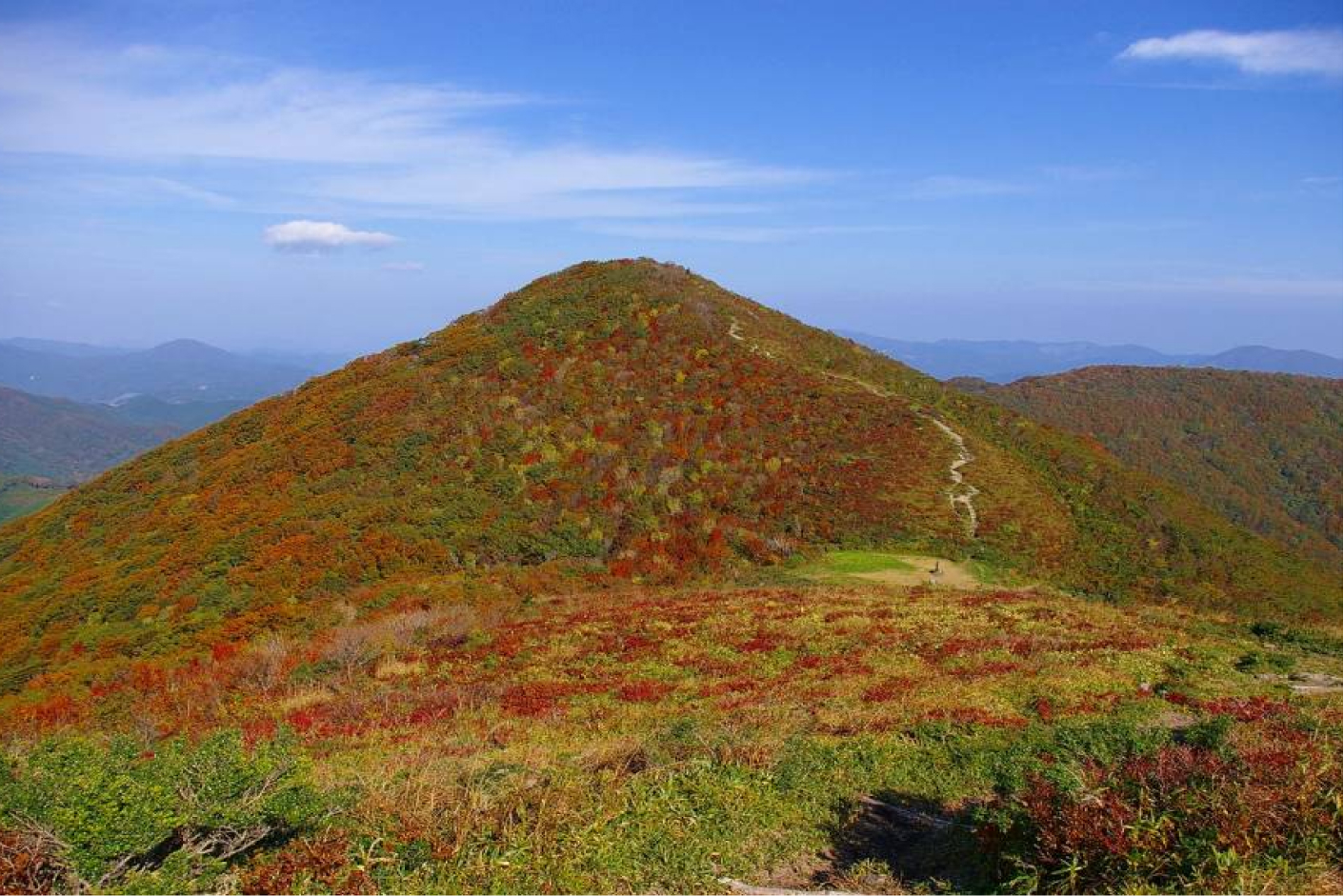 According to the Kojiki (Records of Ancient Matters), Izanami-no-Mikoto, the goddess of the birth of the nation, was buried at Mount Hiba.
The mossy megalith, which is said to be the mausoleum of Izanami no Mikoto, lies in the center of a circular hill at the top of the mountain in the middle of a beech forest.
The area is designated as a historical site of Hiroshima Prefecture as the "Legendary Land of Mount Hiba."
The area around the summit is covered by a forest of beech trees, which is designated as a national natural monument. It is one of the most popular climbing spots in western Japan.
The Hiba mountain range surrounds the park center in a mortar shape. There are a variety of courses to choose from, including traverse courses that take from three to over five hours.

You can choose a course that matches your fitness level.
Near the park center, there are remnants of Tatara iron manufacturing, such as the Kanayago Shrine and the Kanna-Nagashi.

Trekking Route
Park Center → Observation Park → Chibiki Iwa → Mt. Tate-eboshi → Ikenodan → Koshibarakoshi → Hiba (Goryo) → Mt. Eboshi → Izumo Pass → Park Center
Time required: about 5~6 hours
The map is sold at the simple map center for 20 yen.