Experience traditional Japanese techniques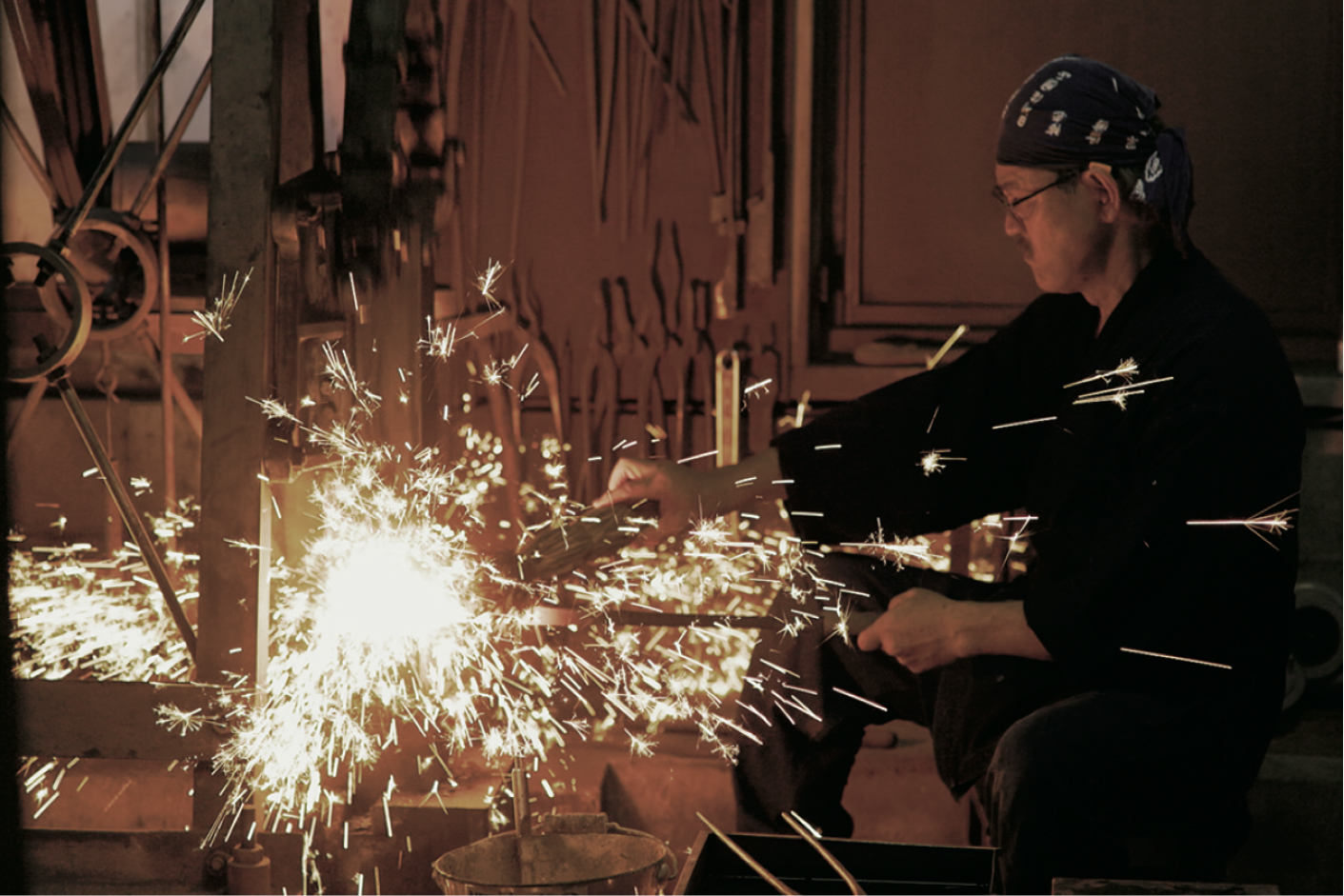 Making paper knives taught by master swordsmith Kuboi

Learn from a master swordsmith how to make a paper-knife by heating and hammering a 15cm-long nail! You can experience this at the ancient Tatara workshop in Hiba no Sato!

In May of every year, there is usually a two-day workshop for making ancient Tatara iron. The workshop recreates the series of operations of Tatara iron making, an ancient Japanese iron manufacturing method to produce "Tama-Hagane (steel made from iron sand)," the material for Japanese swords.